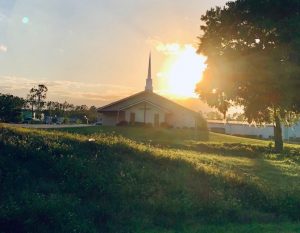 At Trinity Assembly of God, Our Mission is to provide an opportunity for true worship, encourage one another in love and share the good news of Jesus Christ. When you come join us on Sunday morning you will experience some of the following things in our service:
Singing with joyous praise in the Spirit. Colossians 3:16 says "admonishing one another in psalms and hymns and spiritual songs; singing with grace in your hearts to the Lord. ". . . I will sing with the Spirit, and I will sing with the understanding also."-1 Corinthians 14:15
Praying for the sick. "Is anyone among you sick? Let him call for the elders of the church, let them pray over him, anointing him with oil in the name of the Lord." -James 5:14
Praying in other tongues. "He that speaks in an unknown tongue edifies himself." -1 Corinthians 14:4 "But ye, beloved, building up yourselves. . .praying in the Holy Spirit." -Jude 20
A Bible based sermon that offers truth and encouragement. "How is it then brethren? Whenever you come together each of you has a psalm, has a teaching, has a tongue, has a revelation, has an interpretation. Let all things be done for edification." -1 Corinthians 14:26
Keep up with all that is going on at Trinity Assembly of God by following us on our Facebook page.